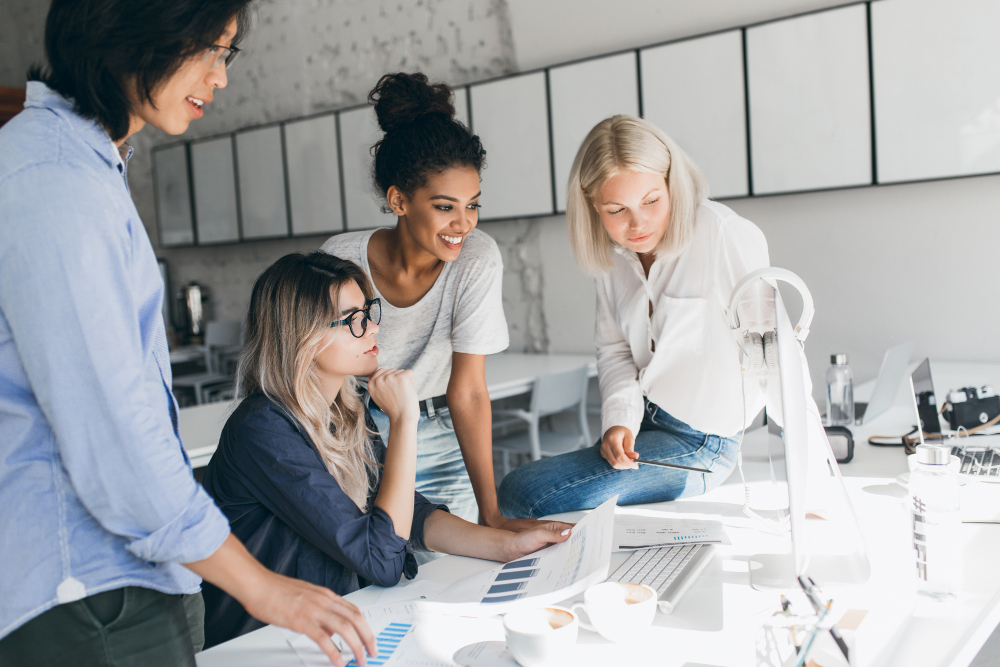 Why Take Courses with Education Training and Employment Australia (ETEA)?
You may currently be looking for the right career for you, based on passions, interests, or the potential of an occupation to give you job opportunities, career pathways, financial rewards and ultimately, a sense of fulfillment. In saying that, you may also be looking for a credible educational institution to provide you with the best foundation for acquiring the skills you need and a credibility that employers would take notice of. And since you've been led to this article, you probably want to know how Education Training and Employment Australia (ETEA) can be just the educational institution you're looking for.
ETEA has been a leading Registered Training Organisation (RTO) in Australia for years. We have been one of the highest producers in the country of skilled and competent graduates. Our high ratio of qualified graduates is the reason we have many industry links that allow us to give our graduates job opportunities upon completion of their courses with us. For many organisations and employers in Australia, we are a trusted institution that is capable of producing the kind of workers they need.
What does it mean to be an RTO?
Well, first of all, you are assured that you are enrolling in an institution that has legally and successfully passed all standards of the Australian educational sector for international quality education. Our courses are nationally-accredited, which means they have satisfactorily met the criteria of the Australian government and educational system for proper education and practical skills development in future workers of the Australian economy.
How does ETEA successfully provide quality education to its students?
Our aim is not only to provide the kind of educational materials and teaching methods that would arm our students with the knowledge they need per course. We also take a very practical approach in our methods of teaching… meaning, we allow our students the opportunity to apply what they have learned contextually through practice. Unlike traditional methods of teaching, we believe that the practical application and experience of concepts learned in textbooks is the best way for our students to truly absorb what they've learned.
Learning facilities are also a priority for us. We maintain high-quality learning facilities throughout our campuses to ensure that students are never lacking in educational tools and materials, equipment is always functioning the way it should, and that classrooms are set up to be the most conducive for learning.
The learning environment at ETEA campuses is kept fun and casual. We believe that flexible and relaxed environments are the most conducive environments for learning. Studies have shown that students confined within strict & sombre environments become more pressured and learn significantly less than those in more relaxed environments. Our trainers, who are highly-qualified and experienced professionals in their fields, also maintain this relaxed environment for learning.
Flexibility in completing a Certificate or Diploma program is a further priority with ETEA, since we understand that we are not only dealing with students who are on their way to building their future. Many of our students are workers with jobs and families, who would like to grow further in their current careers or shift to a different one altogether. With this added responsibility of balancing job and family with their education, we allow students the opportunity to attend classes through flexible hours and mobile capacities like online classes.
Finally, because as we've mentioned earlier in this article, ETEA has strong industry links, we fully support your transition from course completion to job placement. One of the greatest challenges of starting a career is finding a job after graduation, and we understand that. That's why unlike many institutions, we provide our graduates with job opportunities.
There are many ETEA campuses around Australia, since we want to make quality education accessible to you. Get in touch with us for the campuses nearest you and/or how you can start studying in Australia if you're an international student. Browse through our website for our many course offerings, to find the one that best suits your career and vocational interests.
If quality education from a reputable institution is what you're looking for to guarantee a rewarding future for yourself, then ETEA is definitely the school you're looking for.