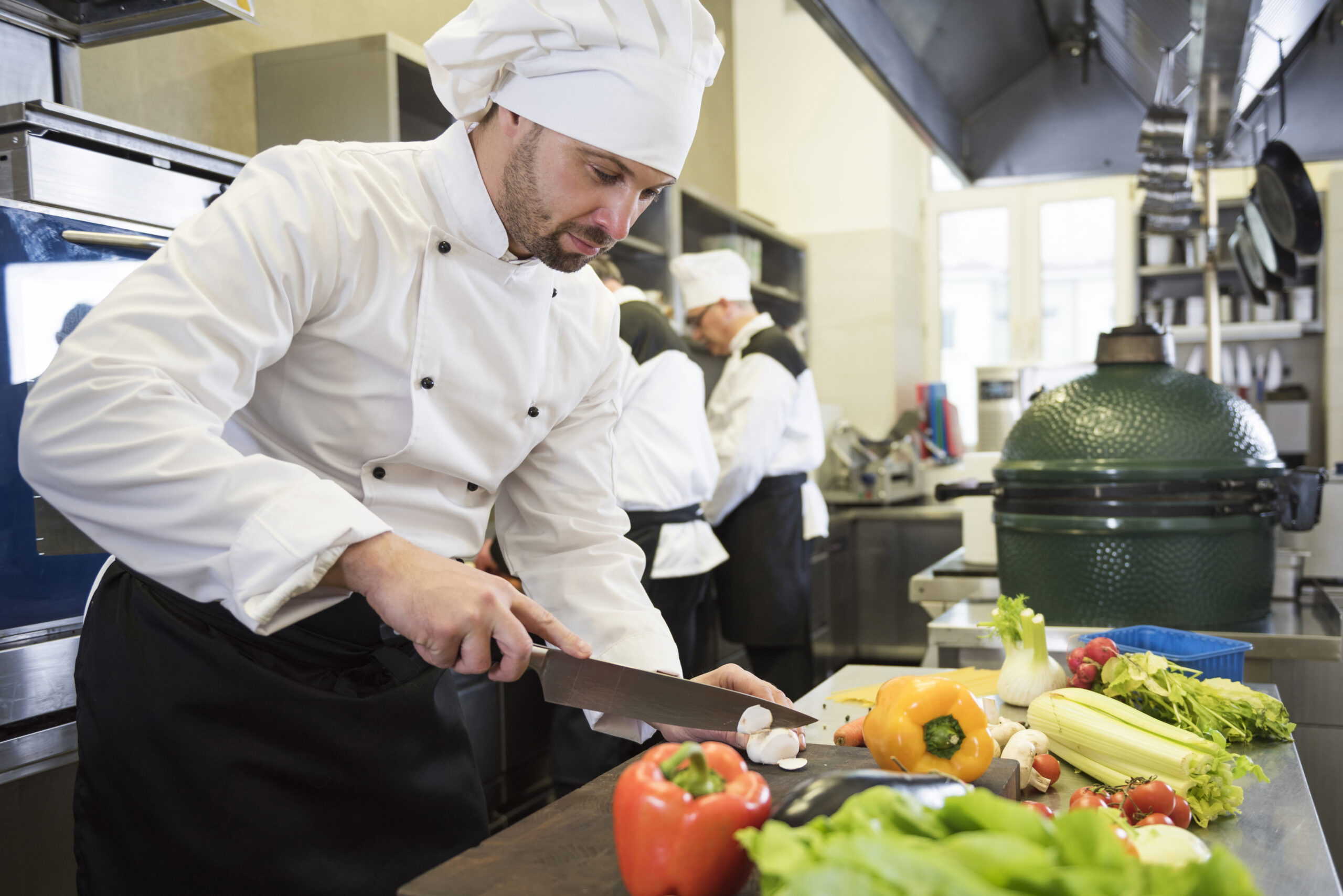 Where Can a Commercial Cookery Course Take You?
The needs of the future are rapidly changing as a result of globalisation and automation. Luckily, if you are passionate about a career in food service, the culinary industry is one of the industries that remain in high demand, even despite the pandemic situation that began in 2019.
The Australian hospitality industry has enjoyed steady growth in the past few years, and this growth can mainly be attributed to the country's "foodie" culture, population growth and continuous increase in demand, in general. The forecasted growth of this industry is at 12.1% over the next few years, which creating a project average of 91,000 additional jobs. While many careers will be obsolete in the next 10 to 20 years, the culinary aspirant can rest securely in an industry that will survive through the changes quite easily.
Commercial cookery is a fast-paced job that requires creativity and careful attention to detail. The job, in its simplest description, means cooking for others in a professional setting, either as a chef or kitchen hand. Working in a commercial kitchen involves the use of high-tech appliances and the application of soft skills to work with others in a team.
The top priority skills sought for in the hospitality sector include active listening, service orientation, coordination, speaking and social perceptiveness. In Australia, the most in-demand professions in this industry are chefs, waiters, kitchen hands, baristas, and cafe and restaurant managers.
According to the Australian government, there has been a very strong job growth for chefs in the last few years, and it is further estimated that there will be over 16,000 job openings per year until 2023, which has resulted in more commercial cookery courses being offered around Australia.
What benefits will you enjoy with a career in Commercial Cookery? Here are some of the main ones:
Sharing Your Passion:
Commercial cookery is demanding and requires long hours of work, which means that you must be someone who truly enjoys cooking and introducing others to wonderful food experiences.
Creativity:
Although commercial cookery is a precise art, you can enjoy experimenting with different flavours and textures in the food you serve. With enough working experience in the commercial kitchen, you will gain a good sense of the culinary boundaries you can push. You may even work with your team to come up with new menu items.
Practical Application:
Some areas need to be learned in the classroom, like health and safety rules; but for the most part, you will be gaining your skills and knowledge by putting them to practice in the kitchen setting. This is especially enticing for students who easily get bored with classroom learning.
Many Career Paths:
If you are dedicated to your craft, you can advance to top kitchen positions within a few years after you graduate. You may also opt to start your own café or restaurant business. The demand for innovative new food establishments in Australia is high. Additionally, you may choose to work overseas, since demand for chefs is good anywhere in the world.
There's no better time than now to start an exciting career in cookery by completing a Certificate III in Commercial Cookery at Education Training and Employment Australia (ETEA).
With campuses all over Australia, ETEA proudly stands as one of the leading Registered Training Organisations (RTO) in the country, offering world-class educational standards in our commercial cookery courses, with opportunities for immediate work upon graduation. Get in touch with us. We'll help you reach your dream of becoming a competent and sought-after culinary professional.
Education Training and Employment Australia
Email: info@etea.edu.au
Domestic Students: 131389
International : +61 3945 00500
Head Office: Level 1, 113 Burgundy St,
Heidelberg 3084, VIC