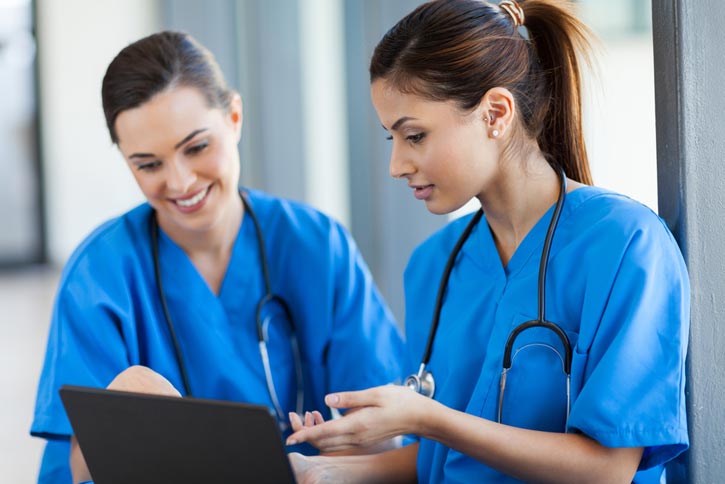 The Role of An Enrolled Nurse in Australia
The high demand of healthcare systems worldwide for competent nurses has always been an ongoing circumstance. Nursing is not only a profession that creates deep fulfillment in contributing to the health and well-being of others in big ways, but one that is always sought out wherever you go in the world.
In Australia, the demand for Enrolled Nurses in particular, has never seen a decline through the years. Enrolled nurses play an essential role in providing care and treatment under the supervision of a Registered Nurse, within various settings. The Enrolled Nursing IRC's 2019 forecast indicated that there were just over 63,000 registered enrolled nurses in Australia, and this number is projected to grow further in the years to come. And according to the Australian Industry and Skills Committee, enrolled nursing currently falls under the top five occupations in demand, along with maternal and child health nursing and registered nursing, under the healthcare sector.
Keeping in line of course, with Australian national healthcare standards, there are some basic requirements for becoming a professional Enrolled Nurse. You will be required to complete a Diploma in Enrolled Nursing with an accredited educational institution. Courses for enrolled nurses can take anywhere between 18-24 months to complete, and usually give you the option to study part-time or full-time. After course completion, you will then need to register with the Nursing and Midwifery Board of Australia (NMBA), a government sector that ensures that qualifications of nursing graduates in Australia are at par with health standards. While these requirements may seem a bit daunting at first, you will be guided step-by-step by your educational institution in acquiring the necessary knowledge, training and skills for becoming a qualified Enrolled Nurse.
An Enrolled Nurse in Australia commonly earns around $55-65,000 annually, which means that from the onset, you will already be earning the average salary of full-time Australian workers to be getting by comfortably in your day-to-day needs while living and working in Australia. You can further your career growth as well, by attaining a bachelor's degree in nursing and a post-graduate course like Advanced Diploma of Nursing, to further qualify you to become a Registered Nurse.
Enrolled Nursing provides many opportunities to work in different healthcare settings, as well as pave paths in career development. It is definitely an ideal vocation in offering a complete package: fulfilling in its role of providing care to others, financially rewarding, and consistently in-demand.
If you feel ready to earn this rewarding career, we at Education Training and Employment Australia (ETEA), a reputable and accredited institution for our competent vocational course offerings, have a course ready for you in Diploma in Enrolled Nursing. We offer face-to-face training and practical placement in a fun setting that's conducive to optimal learning, so that you can be well on your way to becoming a full-fledged Australian healthcare practitioner with all the right qualifications. Contact us today for more information on our nursing courses.
Education Training and Employment Australia
Email: info@etea.edu.au
Domestic Students: 131389
International : +61 3945 00500
Head Office: Level 1, 113 Burgundy St,
Heidelberg 3084, VIC