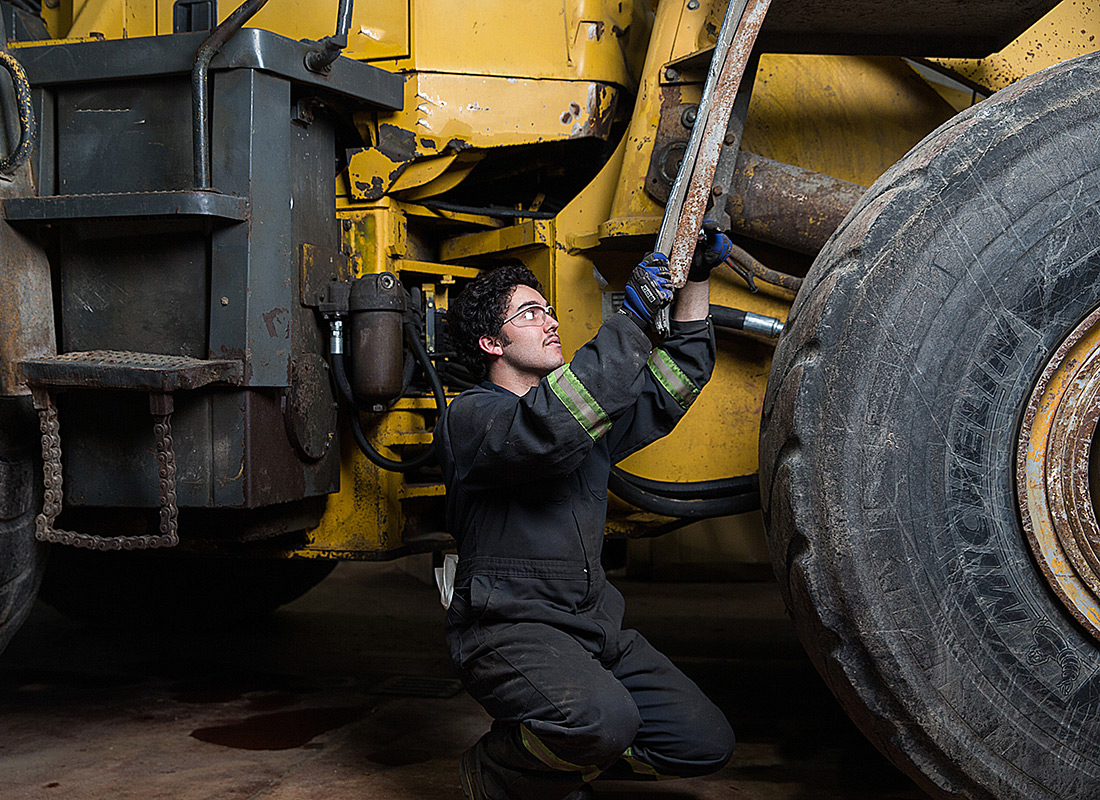 The Rising Demand for Diesel Mechanics in WA
Diesel mechanics play a vital role in general and specialised freight transportation, in wholesale trade, in government projects and logistics, in mass transportation, and in agricultural and mining operations. Diesel mechanics are the ones responsible for the inspection, repair, and overhauls necessary for any type of diesel engine.
Western Australia, Northern Territory and Queensland are among the Australian territories that are known for the mining industry. Western Australia, however, is the most popular mining destination and is where most job-seekers try to find their luck given the enticing salary offer. Western Australia's top commodities are iron ore, petroleum, gold, nickel, alumina, coal, diamond, salt, uranium, cobalt, and base metals such as copper, lead, zinc and lithium. Mining is Western Australia's bread and butter. Its mineral and petroleum industry already has an estimated value of $145 Billion from 2018-2019. Western Australia also comes second to Northern Territory in Gross State Product amounting to $100,003. In 2018-19, Western Australia's gross state product was A$260.6 billion (14% of Australia's GDP), esteeming it as the nation's most productive state with a GSP per capita of A$100,367 (compared with the national average of A$74,605).
Western Australia's list of top jobs lists Mining, Resources and Energy as the number on the list followed by Government Defence. Putting the puzzle pieces together, this makes complete sense why the diesel mechanic workforce can have a rising demand in Western Australia. Fifth on the list also counts Manufacturing, Transport and Logistics.
Heavy diesel mechanics are counted for ensuring that Western Australia's states mining sites run smoothly. They are the ones who check drill rigs, earthmoving machines, marine craft and shuttle vehicles used in the mining sites. Diesel mechanics take care of the diagnostics, maintenance, repair and rebuilding of different diesel engines used on mining sites.
Although the role is difficult and offers many challenges, a lot of heavy diesel mechanics take the opportunity as the enduring tasks equate to a favourable salary package. The main reason for such trade-off is by having to be assigned in a remote mining site rather than the typical shop plus the potential hazards when working in a mining site. Another reason is the growing demand for specialised diesel mechanics who are paid more than the general diesel mechanics. Among the in-demand specialised diesel mechanics are On-site Drill Mechanics, Marine Diesel Mechanics, Power Plant Mechanics, and Logistics Mechanics.
There may be a lot of hurdles in terms of becoming a successful heavy diesel mechanic. To be trade qualified, one must first complete a Certificate III in Heavy Commercial Vehicle Mechanical Technology and pass the Diesel Motor Mechanics Assessment conducted by the Trade Recognition Australia (TRA).
Education Training & Employment Australia and Mechanical Institute of Training & Technology are here to help you achieve your goal in becoming a trade certified and competent Heavy Diesel Mechanic with our AUR31116 Certificate III in Heavy Commercial Vehicle Mechanical Technology. To learn more about the program you may visit the following links:
MITT – AUR31116 Certificate III in Heavy Commercial Vehicle Mechanical Technology
ETEA – AUR31116 Certificate III in Heavy Commercial Vehicle Mechanical Technology
You may also get in touch with us at the following details:
Education Training and Employment Australia
Email: info@etea.edu.au
Domestic Students: 131389
International : +61 3945 00500
Head Office: Level 1, 113 Burgundy St,
Heidelberg 3084, VIC
Mechanical Institute of Training & Technology
Email: info@mitt.edu.au
International Students: +613 9450 0500
Domestic Students: 03 9450 0500
Address: Level 1 / 158 Burgundy Street, Heidelberg, Victoria, 3084 Melbourne