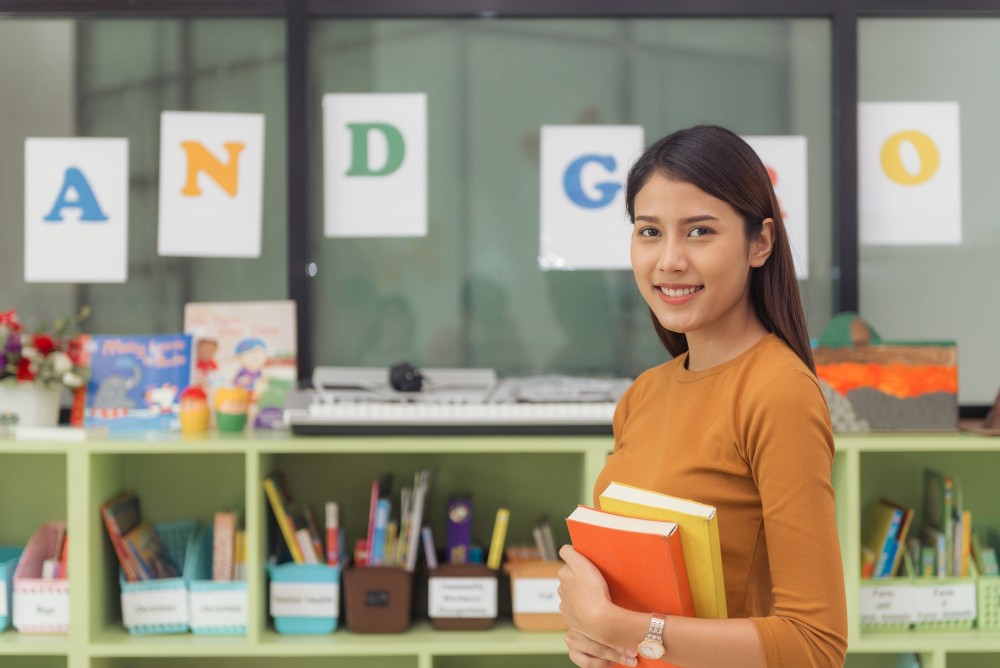 The Need for Early Childhood Educators and Childcare Workers
The years prior to the pandemic have brought about great growth in the early childhood education and care sector, with more and more parents needing professional care for their toddlers and young school-aged children as they increased work to meet equally growing financial needs.
In fact, by 2018-2019, demand for the early childhood teacher and provider had grown so much that the Australian education sector was strongly encouraging existing educators to get special qualifications for early childhood education and care. Prior to that, challenges were arising from teachers who were not specialised to teach young learners, and were thus not qualified enough to do the work successfully. Unsuccessful teaching of early learners is mainly caused by the lack of knowledge in teaching this age group, which has very different modes of learning from older age groups. This challenge then resulted in the push for specific teaching and care qualifications for young learners.
As with many other industries, however, childcare demand fell during the pandemic, due to parents losing their jobs and many more shifting to home-based work. Yet this change hasn't deterred the need for early childhood educators and carers. They are still needed. There are still parents who work out of the house, and more importantly, education still needs to continue for the children.
Now, as the pandemic eases up a bit on mobile restrictions, early childcare demand is again slowly increasing, as long as health and safety measures are strictly in place in the childcare environment. The Australian education industry continues to hold a positive outlook that early childhood care is steadily on its way to gaining back its previously high demand.
As such, it's a good a time as any for aspiring childcare educators and carers to complete their qualifications. After all, whether or not demand is at its peak, there is no substitute for being able to work in a field you love. If you are passionate about teaching or being around young children for their energy, enthusiasm and generally carefree spirits, then a career in this field is definitely for you. Or perhaps you're already an educator, but would love to teach early learners. In either case, you will need qualifications in early childhood care and education, depending on the job functions you wish to have.
Below are two programs you can complete, which vary in job qualifications, but both specialise in early childhood:
Certificate III in Early Childhood Education and Care:
This certificate course qualifies you to care for young learners without necessarily having to be their educator. The program focuses on the importance of child safety, supervision, duty of care, and creating a sense of belonging for children. Those who hold this qualification will be able to assist teachers in the classroom with duties like:
· Setting up the classroom and ensuring everything is ready for the activities for the day
· Setting up outdoor play spaces
· Preparing healthy snacks for children
· Supervising small group activities
· Assisting the teacher with activities that support children's learning
Diploma of Early Childhood Education and Care:
Holders of this diploma are generally the educators and those who would like to progress in their educational careers by moving into centre manager or director positions. Diploma students basically expand their skills and knowledge to accommodate the awareness of human nature from newborn to school-aged children. They specialise in planning and implementing a curriculum for young children that is enriching, challenging and stimulating, all at the same time.
The Certificate III and Diploma programs in Early Childhood Education and Care are offered as nationally-accredited courses at Education Training and Employment Australia (ETEA). If you're interested in pursuing either of these courses, get in touch with us and we will be more than happy to assist you with all your questions and concerns. If you are elsewhere in the globe but are interested to study in Australia, we can readily assist you in taking the necessary steps.
 As one of Australia's leading Registered Training Organisations (RTO) with campuses all around the country, we've made education an enjoyable and worthwhile journey for our students through the years. With state of the art facilities and immediate job opportunities for our graduates, we've proudly maintained our high standards of practical education that achieve career results for our valued students. Reach out to us today and get ready to achieve your dreams.