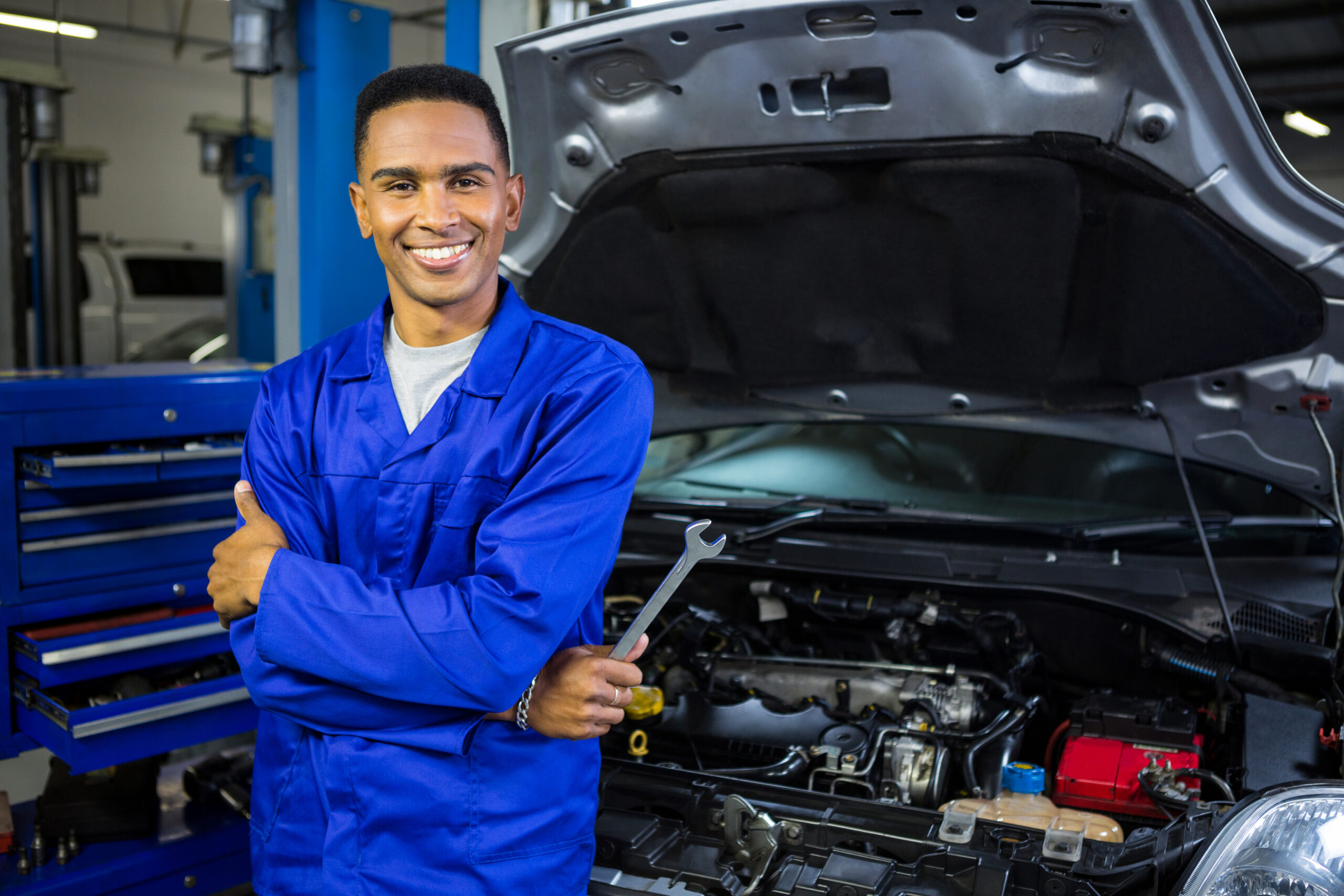 Start a Career in Automotive Technology
The Automotive industry contributes an estimated $37 billion to the Australian economy. As of May 2018, the industry employed over 356,000 Australians. The industry encompasses a variety of activities and businesses including repair and service of vehicles, retailing of vehicles, parts and tools, general repair and maintenance, repair and service of bicycles, outdoor power equipment, marine vessels and motorcycles, and some non-car manufacturing. The automotive technology field is a dynamic sector that is in constant demand of highly-skilled automotive expertise.
If you've always enjoyed working with cars and other vehicles, then this may be the perfect career for you. A career in the Automotive industry now would be very timely as well, given the rapidly growing and high demand for workers in this sector.
There are many automotive career paths you can choose from. Some areas of specialisation for automotive service, repair and maintenance include:
Automotive Mechanics:
Automotive mechanics involves working on the mechanical parts of vehicles. This role is responsible for the diagnosis and repair of motor vehicles and other internal combustion engines including the engine, transmission and suspension systems. Engines and other smaller parts are diagnosed and given test runs to make sure they are roadworthy. As an automotive mechanic, you must be able to speak with your client (the vehicle owner) about mechanical issues and answer questions about the repair process.
Automotive mechanics typically work in service stations, vehicle dealerships, or for public authorities such as local governments and transport firms.
Automotive Electrician:
A highly-trained automotive electrician performs a wide array of duties involving electronic mechanisms in cars. This electrician installs, maintains, identifies problems and repairs electrical wiring and computer-based equipment in motor vehicles and other related equipment.
Parts Interpreting:
An automotive parts interpreter sells automotive parts and accessories such as batteries, headlights, tyres, seat covers, car cleaning equipment and engine, brake and transmission components, in retail or wholesale outlets. Good sales and communication skills is essential for this role. You will need to be able to make recommendations to customers on appropriate parts, as well as assist them in repairing or replacing parts.
Light Vehicles:
Light vehicle mechanics involves the service, repair and maintenance of mechanical parts of motor vehicles such as the engine, transmission and suspension systems. In this role, you will apply practical, technical and manual activities and work with hand tools. You must discuss problems and faults with car drivers and vehicle operators, listen to engines, fit and operate special test equipment, and test drive vehicles.
Heavy Vehicles:
Heavy vehicle motor mechanics involves repair, maintenance and testing of heavy vehicles and other engines and connected mechanical components. A heavy vehicle motor mechanic can work on buses, trucks, agricultural machinery and stationary engines. This role requires the ability to use welding and hand fitting or machining processes to replace or repair faulty parts.
The above roles are just a few examples of the areas you may choose to work in. Complete any of our nationally-accredited specialised Automotive programs at Education Training and Employment Australia (ETEA) to qualify for a rewarding career in Automotive.
With campuses all over Australia, ETEA proudly stands as one of the leading Registered Training Organisations (RTO) in the country, offering world-class educational standards in our Automotive courses, with opportunities for immediate work upon graduation. Get in touch with us. We'll help you reach your dream of becoming a highly-skilled automotive professional.
Education Training and Employment Australia
Email: info@etea.edu.au
Domestic Students: 131389
International : +61 3945 00500
Head Office: Level 1, 113 Burgundy St,
Heidelberg 3084, VIC