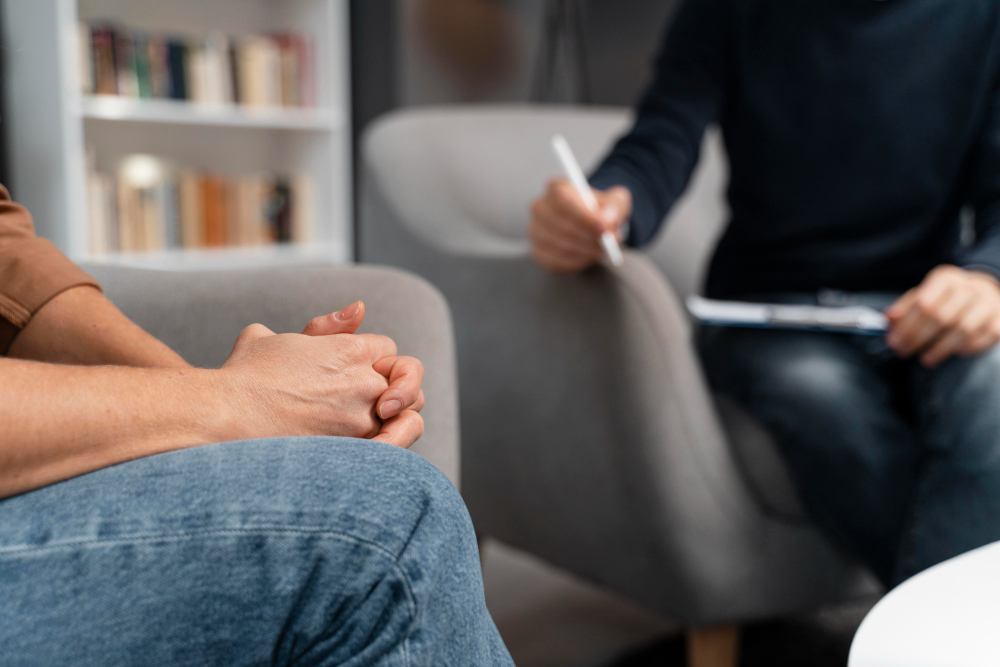 Rising Demand for Mental Health Workers in Australia
The Australian Mental Health sector has always been challenged by its demand for mental health workers. By 2019, the ABS National Health Survey had revealed higher levels of anxiety, psychological distress and depression among millions of Australians.
The survey found that:
1 in 8 adults experienced high or very high levels of psychological distress
1 in 5 Australians reported a mental or behavioural condition
1 in 8 Australians had an anxiety-related condition
1 in 10 people had depression or feelings of depression
As of mid-2021, the mental issue had increased further, with 1 in 5 Australians reporting high or very high levels of psychological distress, strongly linked to the Covid19 pandemic. Young people, women, and people with disability have been most affected by poor mental health.
Due to the ever-increasing rise in mental health issues, Australian mental health workers have had their hands full, to say the least, in accommodating patients. This challenge has caused much worry in many mental health workers regarding their capacity to treat all patients with adequate care. The Australian mental health sector has thus been very active in solving the worker shortage, leading to a 6.5% per annum workforce growth as of 2021.
The most in-demand roles in the Mental Health sector to date are:
Psychology: The science of helping people to understand an often deeper and longer-standing range of mental health issues. Psychologists require registration with the accrediting body (Australian Psychological Accreditation Council), to practice.
Youth Work: Supporting disadvantaged or special-needs young people in a community, including kids with behavioural issues and disabilities, through various programs.
Social Work: Helping individuals and the community resolve problems and improve human rights to people of all ages.
Counselling: Helping people to understand and overcome a range of issues including depression, grief and anxiety to support healthy decisions, manage conflicts and develop interpersonal and communication skills or change unproductive thoughts and behaviours.
Nursing: Professional care for general patient health and well-being. Nurses can choose to specialise in mental health.
Paramedics: Paramedics regularly receive first-responder calls requiring them to treat people suffering immediate and long-term mental health conditions.
If a career in health care is something that you're passionate about, you should definitely consider specialising in Mental Health. The worker shortage in this sector of healthcare is a real issue, and therefore offers wider career opportunities for those interested in entering the field.
Education Training and Employment Australia (ETEA) has a number of relevant nationally-accredited courses to qualify for a career in Mental Health, under these program categories:
As one of Australia's leading Registered Training Organisations (RTO), we provide campuses around Australia and offer programs that are flexible, practical and in-depth, while giving our students employment opportunities upon graduation. Visit our website for more course information and get in touch with us to enquire.
Sources:
Mental Health Issue in Australia:
(As of 2019:)
https://www1.racgp.org.au/newsgp/clinical/mental-health-issues-increasing-among-australians
(2021/Pandemic:)
https://www.theguardian.com/world/2021/jul/14/covids-mental-health-toll-one-in-five-australians-report-high-levels-of-psychological-distress
Worker shortage:
https://www.abc.net.au/news/2021-08-29/mental-health-woker-burnout-during-covid-lockdown/100412822
Increase in mental health workforce:
https://www.mhcc.org.au/wp-content/uploads/2021/09/MHCC_WorkforceSurvey_2021.pdf
Most in-demand mental health jobs:
https://www.vu.edu.au/about-vu/news-events/study-space/6-most-in-demand-jobs-in-mental-health