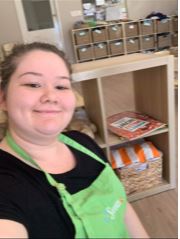 Perth – GNS
CPR Course
Chloe and her team at Sonas, Coobellup where in urgent need of the CPR course to ensure they could keep working.
ETEA Perth were able to work in with their schedules and do a PM class after normal hours to assist the staff at Sonas.
The staff where able to complete the online learning and in class practical to receive their certificates.
"The staff at Perth campus where so helpful and friendly they made us feel very welcome", "The lecturer was great and very knowledge and she was a RN as well so that extra knowledge was obvious in the training", "So glad Chloe found this place for us, it was close and after hours so I did need to take time off work or cut into my weekend, Thanks Perth ETEA".
Our courses are monthly and we can come to you or perform them onsite in our Canningvale campus.
Call us on 131389 to get connected to the Perth campus and book your CPR only or First Aid course.