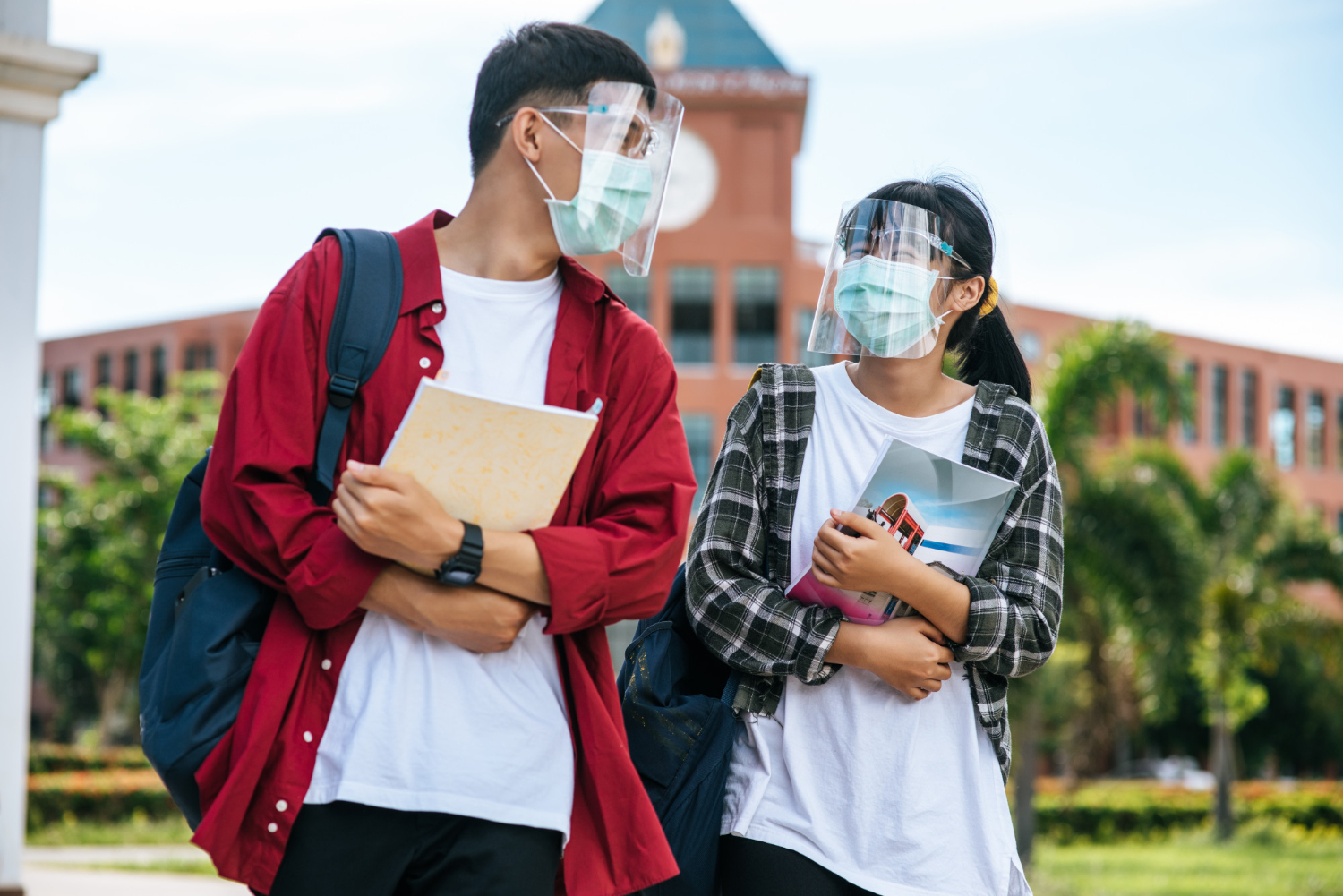 How Was Studying in Australia During Covid19?
The onset of the Covid19 pandemic did not only greatly affect us in the way of massive job losses, emptied supermarket shelves and mandatory distancing. The educational sector was just as much affected, with the forced closure of schools.
Many students around the world have experienced considerable stress in the sudden uncertainty of their future. International student numbers and educational funds have been tittering at dangerously low levels since lockdowns began in 2020.
In answer to the crisis, schools have had to adapt to new modes of learning within only a few weeks, requiring massive adjustments from teachers, students and parents alike. The traditional model of teaching in a classroom was soon replaced with virtual learning to continue education while maintaining social distancing.
Some of the most major effects of virtual learning have been:
reduced one-to-one engagement with teachers
difficulty in ascertaining engagement levels of students
restricted ability to monitor individual student progress
increased level of oversight required from parents and carers (particularly for younger children)
increased social isolation and reduced ability to support student wellbeing
interruption to learning support for those children with additional needs
differential levels of access to technology, including internet and devices, to support learning.
Many students in Australia reflected on how they are coping with feeling overwhelmed and frustrated as they adapt to the new normal. Classes moving online, monotonous routines, being homebound and feeling isolated from fellow students or other people have led to feelings of anxiety and struggles with self-regulation. Still many others have expressed difficulties in studying while having to deal with pandemic issues like grim world updates, panic-buying and threatened personal and family security.
Yet as the world has moved forward in the New Normal and the new (remote) modes of learning, there have also been some positive effects to the experience. Many teachers have quickly upskilled and adjusted to technology like never before. One education Minister even called for permanent changes to the school systems after witnessing the results of remote learning: Overall, students were performing better. Students who had been previously disengaged or distracted in classrooms became more focused online, and high-ability students acquired more freedom to learn at their own pace.
Thus, it may be concluded that although many challenges and difficulties were faced at the onset regarding drastic changes in students' mode of learning, thankfully, educational institutions, teachers, students and parents saw these challenges successfully through, in the essential pursuit of continued education… and the forced changes and adaptations made amidst a pandemic crisis were not without benefits.
For enquiries on ETEA's course offerings, contact us. Browse through our website as well for more information on our credentials as one of the leading Registered Training Organisations in Australia. We highly support the education of both our domestic and international students, and provide them with flexible modes of learning wherever possible, to suit the current needs of these times.