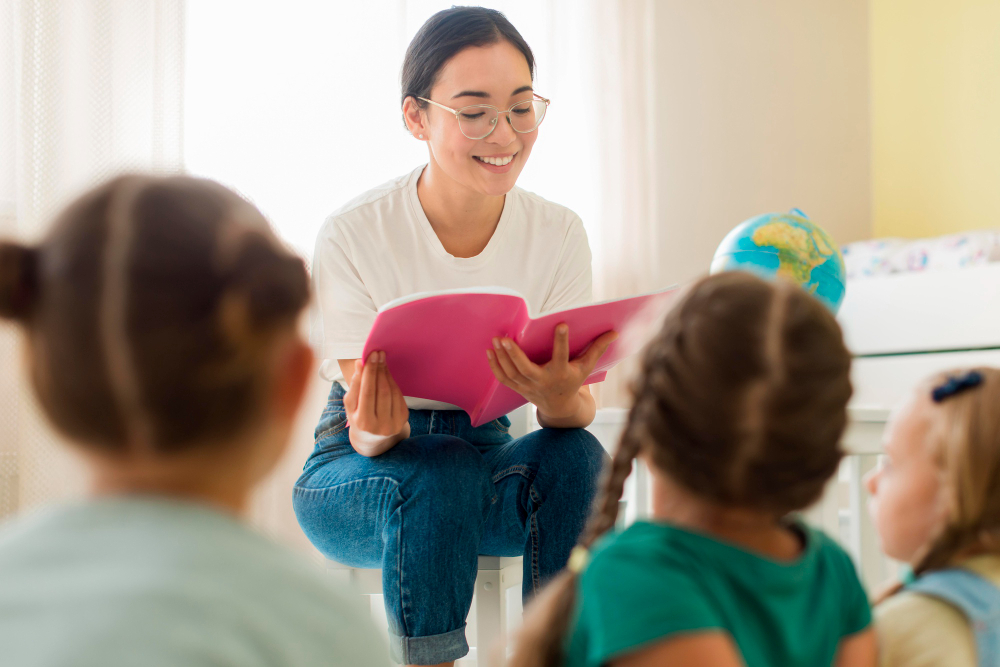 Great Reasons to Become an Early Childhood Educator
It's not hard to see why a teaching profession would be so fulfilling. Being able to contribute significantly to a student's growth and development into adulthood can inspire us significantly with a deep sense of purpose.
But being a young child's teacher and guide comes with the most crucial work for teachers, since children are in their biggest developmental stage when they are young. It is in the early years (ages 0-5) that children build their foundation of physical, cognitive and emotional skills, which they will carry into adulthood. How this foundation is built in children often determines how they will face life challenges as an adult. Thus, teachers specialising in early childhood education are needed to teach & care for young learners properly.
In Australia, early childhood education is very important, since this program equips children with the skills and capacity to be effective and engaged in learning throughout their schooling years and beyond. In other words, early childhood education gently prepares children for the demands of formal schooling, and then later, adulthood.
If you're considering a career in early childhood care, check this list below to see whether you possess or can possibly build these traits needed to become an effective teacher and caregiver for young learners:
Passion for teaching
Love for young children
Patience
Caring and compassion
Empathy
Flexibility
Creativity
Organisation
Communication skills
Dedication
Teaching young children can be quite demanding, since children are such impulsive, energetic and emotional individuals. This why you must be sure to have a lot of patience, understanding and a strong dedication to your role as their instructor and caregiver. Yet at the end of the day, if being around children and guiding them is something you love doing, then ultimately, you will have a deep sense of fulfillment in being an early childhood educator.
Being an early childhood educator in Australia also has its added benefits, such as the ones enumerated below:
Great Job Security:
Right now is an advantageous time to build and start a career in early childhood education and care, since the early childhood sector is experiencing strong growth. There is a higher demand now for teachers specialising in early childhood education than for teachers of higher level education.
Wealth of Career Opportunities:
There are many varied professional roles in the early childhood industry, so there's always room to grow. Plus, you'll have a good choice of career pathways to suit your personal interests, goals and lifestyle.
A Career Suited to Your Lifestyle:
Unlike the rigid 9-5 schedule that most jobs offer, early childhood roles give you the opportunity to work across various roles and with various schedules.
If you're ready to start building your career in the early childhood sector, get in touch with Education Training and Employment Australia (ETEA) and enquire about our nationally-accredited CHC30121 Certificate III in Early Childhood Education and Care. Learn the skills and get professionally qualified through this course for a rewarding career in the early childhood sector.
Education Training and Employment Australia
Website: https://www.etea.edu.au/
Email: info@etea.edu.au
Domestic Students: 131389
International : +61 3945 00500
Head Office: Level 1, 113 Burgundy St, Heidelberg 3084, VIC