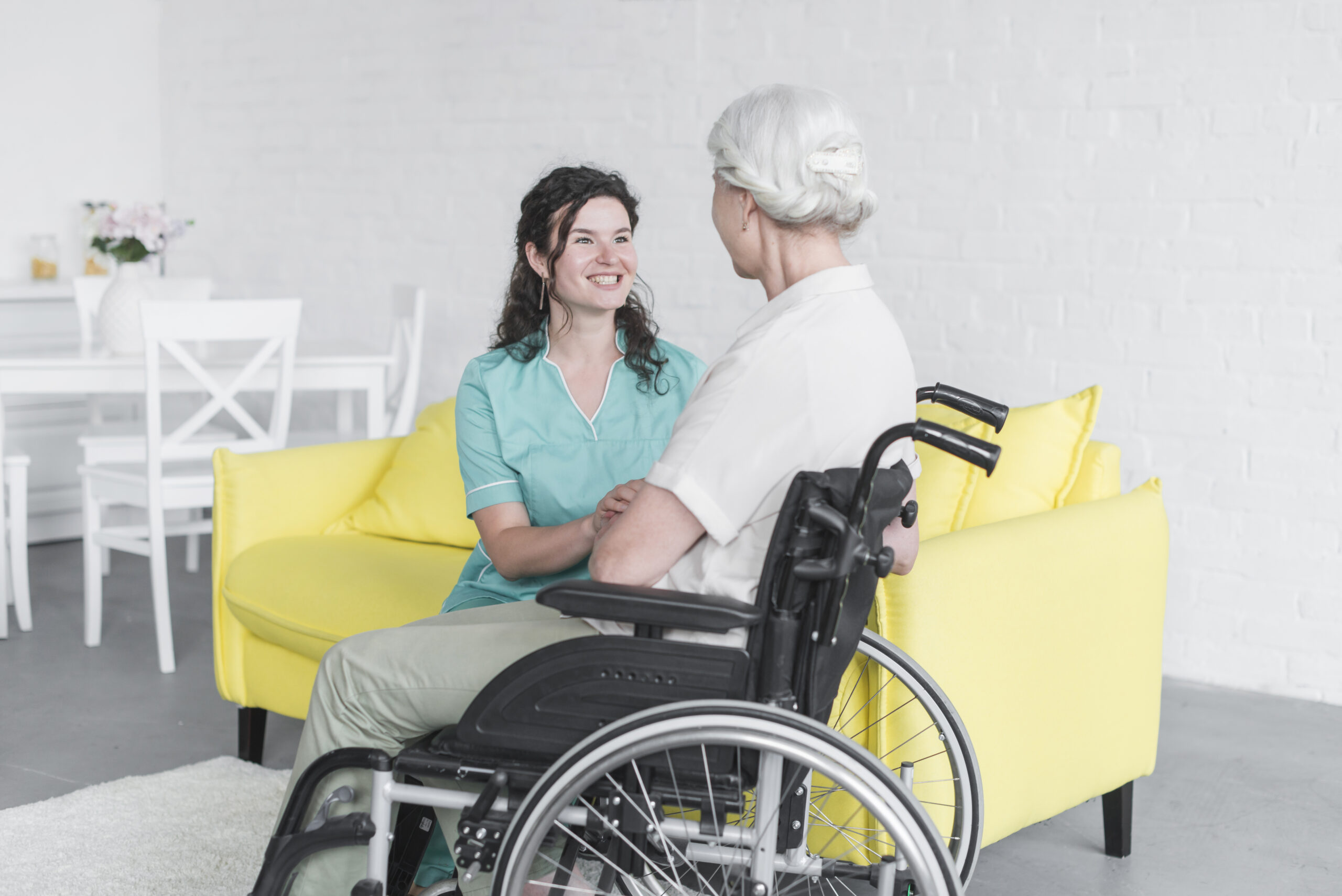 Disability Support Staff in Great Demand
Disability support worker assistance is critical to the everyday lives of many Australians living with disability, and the growing shortage of workers in this sector is causing greater and greater concern. Tens of thousands of workers are currently needed to fulfill this demand.
"They (Support workers) help with everything from getting up and out of bed, personal care, helping with doing exercises, taking me out to places … all sorts of things," 34-year-old Jo Berry told Nas Campanella on ABC Radio Sydney. "I don't have to rely on my mum or family members. I think that's made a really big difference to my self-esteem and feeling of independence."
National Disability Services (NDS) chief executive David Moody states that around 430,000 Australians have been supported under the National Disability Insurance scheme, and that the estimated shortage in support workers is about 120,000 across Australia. He further says that the demand is not just in remote or regional parts of the country, but in urban areas as well.
Esha Oberoi from Sydney-based disability care service provider Afea Care Services believes that one of the main reasons for the shortage is an increasingly casualised workforce. Disability support workers are competing with the gig economy, or any other casual roles, as disability and aged care worker roles have become casualised themselves over time. As such, the sector hasn't done the best to retain good people.
29-year-old support worker Kaitlin Mountain was inspired to become a support worker after suffering a chronic illness back in 2015. She sees her role as incredibly rewarding, and encourages young people to build a career in disability care. The experience has allowed her to appreciate the importance of support work, and become more empathic and understanding of people.
There's good reason to believe that much heavier support from the Commonwealth budget is in store for disability care and support in the months and years to come, due to demand.
Now is the chance for you to enter an ultimately fulfilling vocation that enriches the lives of people suffering with disability. There is great demand for disability care workers in the Australian healthcare industry, and the height of this demand is foreseen to remain in the coming years.
Complete a Certificate IV in Disability at Education Training and Employment Australia (ETEA) to become a competent and certified disability support worker.
As a leading Registered Training Organisation (RTO) in Australia, ETEA has campuses all over the country to meet your educational needs conveniently, giving you the quality training you need for employment as a disability care provider.  An industry with a very high demand for this job role awaits. Reach out to us now.
Education Training and Employment Australia
Email: info@etea.edu.au
Domestic Students: 131389
International : +61 3945 00500
Head Office: Level 1, 113 Burgundy St, Heidelberg 3084, VIC