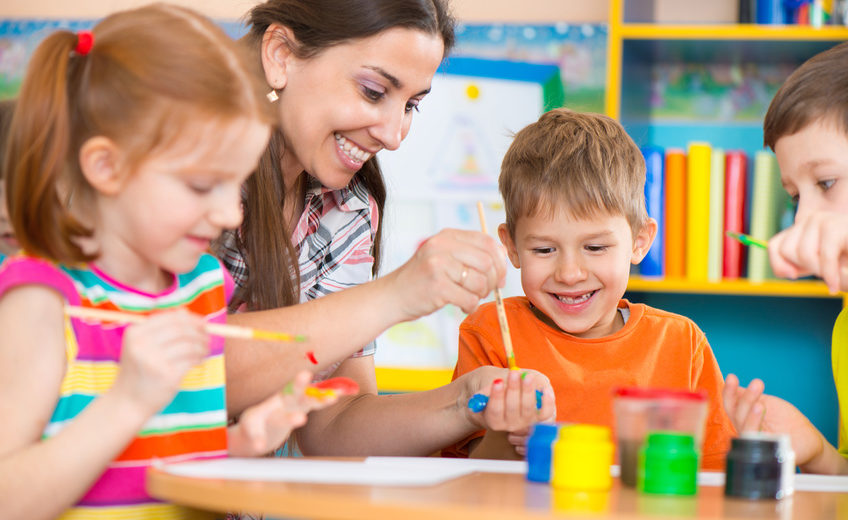 Debunking Early Childhood Education Myths
Perhaps because it is one of the newer additions to the history of human education (and people are naturally adverse to change) that many misconceptions surround the Early Childhood Education sector. National and international educational standards recognize Early Childhood Education as an essential step in a child's growth and development; and yet many parents remain skeptical about its relevance for their own children's development.
If you are considering becoming a preschool teacher, you may want to be aware of the myths and misconceptions that surround the area of childhood education, and how just the opposite may be justified. Here are some of those myths, and why they are simply not true:
Children Don't Learn Anything
There is that old adage, "Let kids be kids", which parents still hold fast to until today. They reason that young children are not prepared to learn yet, and must be given the freedom to enjoy themselves through play. But the fact is, children are continuously learning and growing at rapid rates during the formative years of ages 1-5. They pick up new information like sponges. A preschool classroom setting simply nourishes that fertile ground of learning, through social interaction, educational toys, and preschool teacher support… essentially developing a child's physical, mental and emotional learning capacities to their fullest potential.
Preschool Teachers are Glorified Babysitters
Let's get the definitions right. Babysitters look after children. Preschool teachers teach children. Preschool learning involves educating and supporting children in developmental skills, from academic skills to emotional and social development.
Early Childhood Education is Very Easy
This, Early Childhood Education is not. In order to become a qualified early childhood educator, you will have to have completed your course in such. Early Childhood Education courses often include internships (actual classroom-teaching experience) and challenging courses, in order to pass. Some examples of courses covered are: child development and psychology, child health and safety (including identifying signs of abuse or neglect), designing effective educational tools and activities for young children, and behaviour management. The basis for these courses is that children in the early development stage do not learn in the same way as children in their later stages of development. Every stage of childhood growth has its unique needs and learning modes.
No Career Development Opportunities
Another misconception about preschool education is that it's a dead-end job. This couldn't be further from the truth. As a childhood educator you can have opportunities such as building your own preschool, teaching early childhood education training at a local college, or even becoming a college instructor upon earning a Bachelor of Education degree.
If you are passionate about pursuing early childhood education for the fulfillment that educating young learners can give, don't let these myths discourage you from that dream.
At Education Training and Employment Australia (ETEA), we offer competent Early Childhood Education courses that comply with Australia's high standards in education. Fulfill your dream career as an educator and help young learners pave their way toward a bright future. Enquire with us today.
Education Training and Employment Australia
Email: info@etea.edu.au
Domestic Students: 131389
International : +61 3945 00500
Head Office: Level 1, 113 Burgundy St,
Heidelberg 3084, VIC