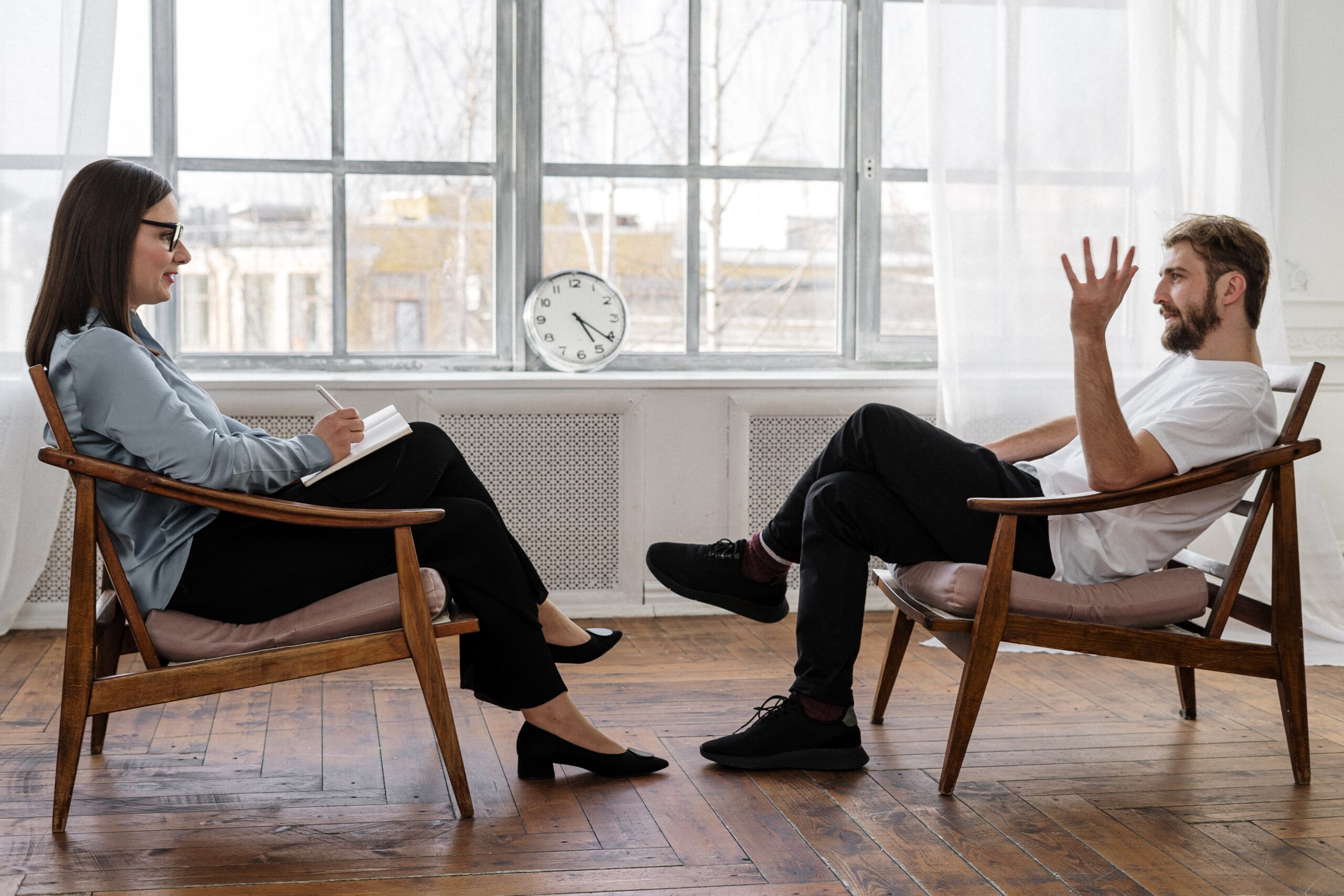 Counselling Careers for Diploma of Mental Health Holders
Perhaps you've always been the kind of person that family or friends often run to for advice on personal or relationship matters. Or you've always felt a deep joy and fulfillment in being able to reach out to others and help them overcome personal challenges. Or maybe you've always found a sense of gratification in learning and growing through interactions with people from various religious, cultural and economic backgrounds. These abilities that involve much interpersonal relations are just what mental health professions require firsthand… and you may just be very suited to working in the mental health industry.
Mental health workers help improve the lives of people suffering from mental illnesses, emotional difficulties or behavioural problems. These problems are usually addressed through therapy, medication or other forms of clinical support by teams of mental health professionals.
There are many occupations you can get into in the field of mental health: from being a social worker, to a mental health nurse, to being a psychiatrist, psychologist, or mental health counselor. Although mental health occupations tend to overlap in their duties, each area of work requires certain qualifications and specific skills. Let's run through some of those occupations, to gain clarity on what each of them entail:
Clinical Social Worker
Clinical social workers help people function in their environments, especially through transitional periods and difficult situations. They may work in child, family and school healthcare, or medical and substance abuse units. Social workers in this field have completed courses like Certificate IV in Mental Health.
Psychiatric Enrolled or Registered Nurse
Enrolled and Registered Nurses play an essential role in the care of patients with mental, behavioural and emotional disorders. Although they are not qualified to give prescriptions like doctors, they assist clients in all their mental and medical needs, as well as provide the necessary emotional support for the clients' well-being. Upon completing a Diploma of Nursing course, you would be qualified to take your nursing career further with a post-graduate course in Advanced Diploma of Nursing.
Marriage Therapist/Family Therapist/Mental Health Counsellor
These counsellors and therapists have their specific area of expertise, as given by their titles. Marriage counselling, family counselling and person-centered therapy all fall under the line of work of these professionals who have earned psychology-related post-graduate degrees. Through counselling, they help individuals or groups learn how to manage their mental illnesses and disorders, within the context of their relationships where relationships are a factor.
Psychiatrist/Psychologist
These are professionals who have earned doctorate degrees in psychology for the diagnosis and treatment of psychiatric disorders. They are at the top of the mental health chain, and adequately so, with the many years they have invested in learning and practicing mental health care.
At Education Training and Employment Australia (ETEA), we offer holistic mental health courses in nursing and social work, so that you can start your career in helping others better their lives. Our programs follow Australian health standards, so you know you'll be highly-qualified for a fulifilling job as a mental health worker, anywhere you go in the world.
Education Training and Employment Australia
Email: info@etea.edu.au
Domestic Students: 131389
International : +61 3945 00500
Head Office: Level 1, 113 Burgundy St,
Heidelberg 3084, VIC