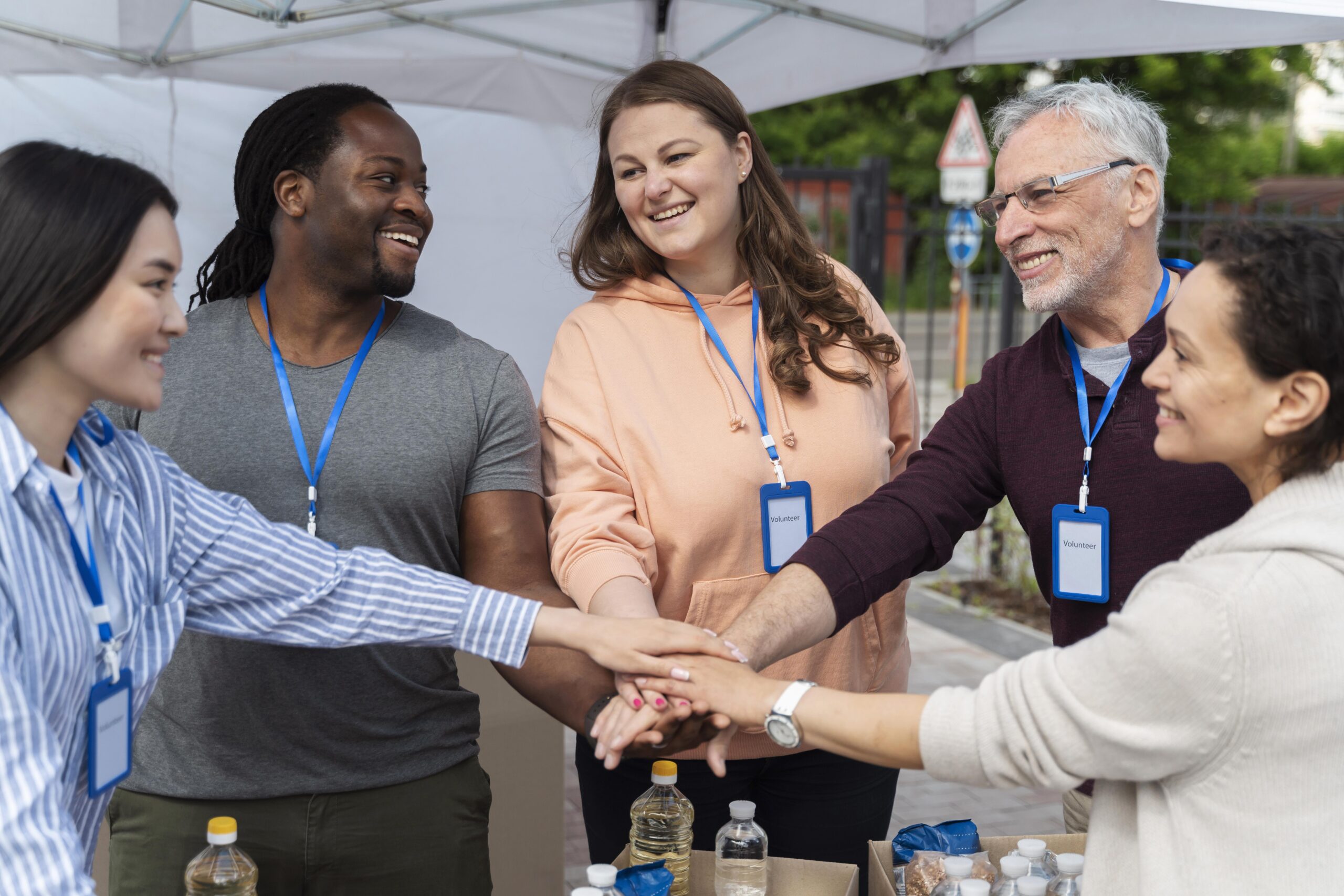 Community Services Career Outcomes
The Community Services sector is one of the largest sectors in Australia right now. As such, there is a high demand for community services roles, especially for Youth workers, Social Services Specialists, Childcare Workers and Case Managers.
Community Services professionals work closely with vulnerable people, and this includes people who might be experiencing poverty, discrimination, domestic violence, or other kinds of hardship. The role of Community Services is to provide help in a number of ways, such as emergency housing, food relief, counselling, health clinics, child care services, aged care and many others.  
If you're the kind of person who is passionate about social justice, a career in Community Services can be very fulfilling for you. Community Service can be challenging at times, which means that you need to have a patient nature and an optimistic outlook. But the challenges will never surpass the fulfilment in knowing that you're making a huge difference in the lives of the under-privileged, if you're truly dedicated to this purpose.
 Here are some more benefits of Community Services roles:
1.   Community Services gives workers a huge selection of areas to work in. In Australia, areas in the Community Services industry include:
Aged care
Disability services
Indigenous and multicultural support
Asylum seekers and refugee services
Mental health and counselling
Child protection
Family services
Schools
Emergency relief
Youth justice
Housing and community development
2.   You are an advocate for the rights of people without a voice. Using your influence and connections, you are able to defend the rights of people who can't fight for themselves.
3.   You can work in any sector, be it a government, non-profit or private entity.
4.   You have a range of choices in work location. You can choose to work in small or large cities, regional towns, or even rural or remote locations.
5.   Community services roles are round-the-clock, which means you can choose a job that fits with your preferred schedule.
Given the many benefits and career paths that you now know you can take in Community Services, the next question is how to qualify as a Community Services worker.
At Education Training and Employment Australia (ETEA), we offer the nationally-accredited Diploma of Community Services program to help you pursue this career. As one of Australia's leading Registered Training Organisations (RTO) with campuses around the country, we are fully committed to bringing our students high-quality education and facilities, as well as work opportunities right after graduation. Get in touch with us to learn more about our Community Services course or other offered courses.