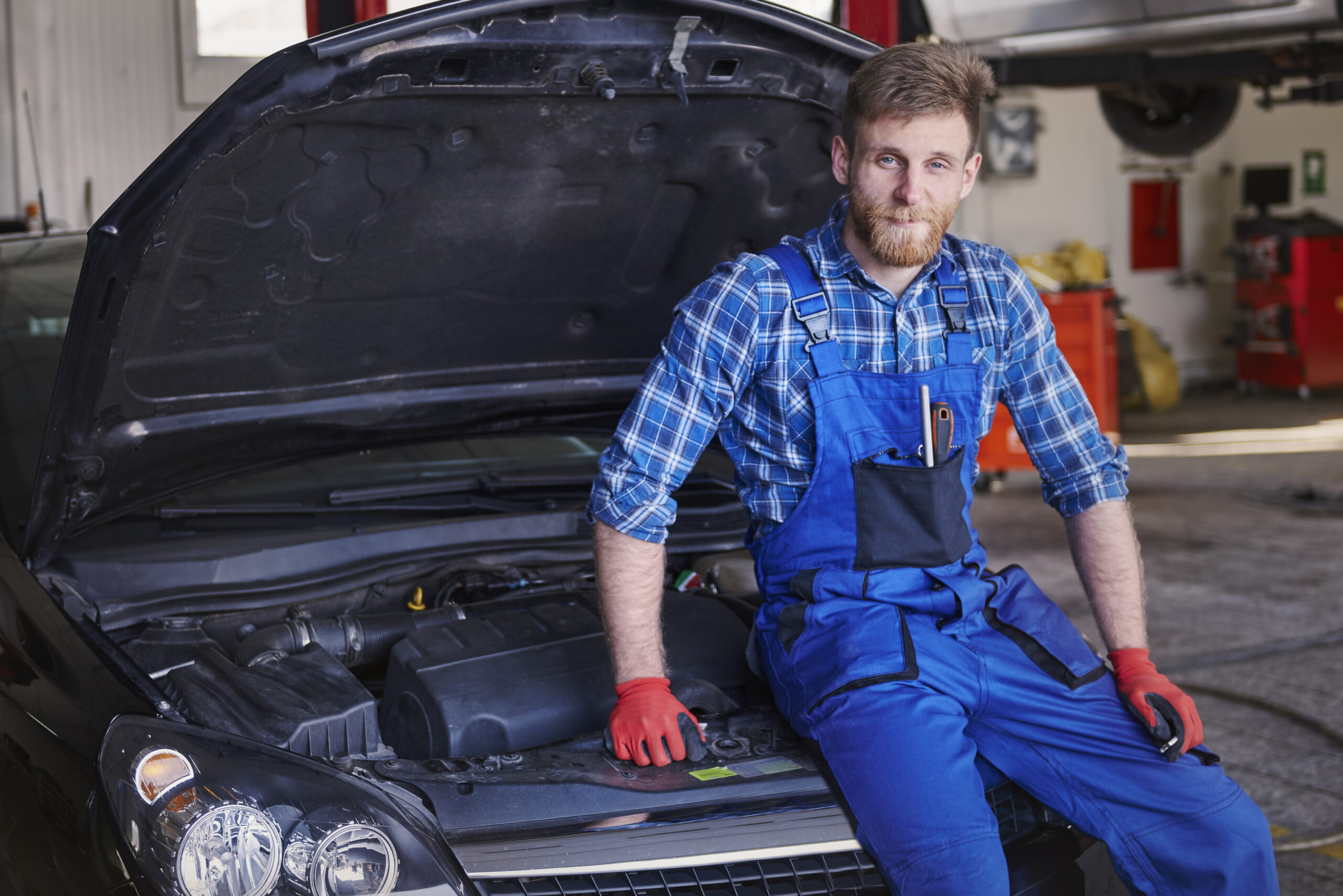 Become an Auto Mechanic
You love automobiles and everything that has to do with them. From how mechanical and electrical components work, to the latest models out in the market today, to how to repair and keep automobiles in great condition. And with that general knowledge and having had a bit of experience in repair, you're most likely thinking that with just a slight boost in technical skills and know-how, you'd be qualified enough to be a paid auto mechanic. Well, you're right about that.
But where do you get the qualifications to be in the auto manufacturing, service and repair industry? And does the automotive industry actually offer sufficient career opportunities for those possessing auto skills?
The answer to the second question is YES. But first things first, let's tackle the first question before expounding on the second:
Where do you get the qualifications to be an auto mechanic?
Many Automotive courses are available for the aspiring auto mechanic, and they vary in specialisations. For example, here at Education Training and Employment Australia (ETEA), we offer:
Certificate III in Light Vehicle Mechanical Technology
Certificate III in Heavy Commercial Vehicle Mechanical Technology
Certificate III in Automotive Electrical Technology
As you may observe from the course titles, specializations vary with each course. If you'd like to specialise in the service, repair and diagnosis of vehicles weighing 4.5 tonnes and below such as cars, you should choose the CertIII in Light Vehicle Mechanical Technology. Likewise, if you're more interested in heavy commercial vehicles because you feel that there may be wider job opportunities in commercial vehicle specialisations, then CertIII in Heavy Commercial Vehicles is suited for you. Graduates of Automotive Electrical Technology on the other hand, are more interested in specialising in the electrical systems of vehicles. Through these certificate courses, you can easily earn your job qualifications in just a little over a year.
Does the automotive industry actually offer sufficient career opportunities for those possessing auto skills?
We've answered this question earlier with a resounding YES. The Australian automotive industry in particular, has enjoyed high reputation and demand globally through the years for producing quality automobiles. Thus, demand for auto experts is a continuous trend in both the public and private sectors of the industry.
Now, with strong international initiative for reliable, sustainable, and environmentally friendly fuel and machinery, the automotive industry has just increased its demand for technical experts who can push this initiative further. As a result, Automotive courses now include studies in this cutting-edge technology, ensuring that graduates are well-prepared for the future of automobiles.
ETEA supports the Australian automotive industry through our nationally-accredited Automotive programs. With campuses all over Australia, we have the facilities and trainers needed to produce competent automotive experts who can contribute well to the industry. Through our strong industry links, we are able to offer job opportunities to our students upon graduation.
International students seeking to study Automotive in Australia would find wide job opportunities in the country as well. Most choose to keep staying in Australia after graduation due to immediate demand for their skills.
Whether you're a local or international student, ETEA can help you build your automotive career easily. Our personal achievement is to see your dreams come true. So grab the opportunity and get in touch with us today.