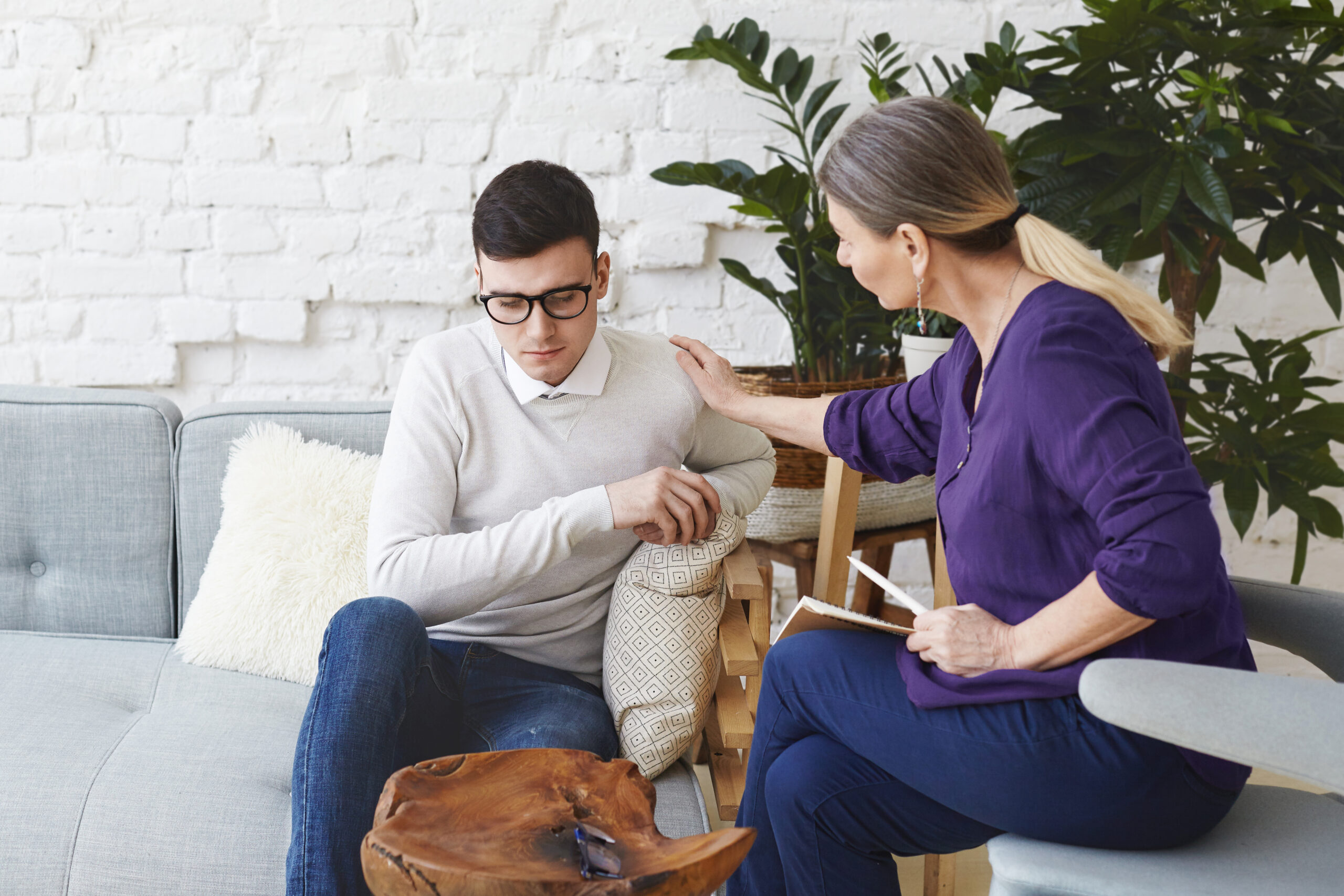 Become a Mental Health Worker
Becoming a mental health professional can be one of the most fulfilling vocations in the world. The fulfillment comes from knowing that you are playing a big role in helping to ease the burden of patients' mental conditions and providing them with the emotional support they need on a day-to-day basis.
In the past few years, there has been a decline in availability of mental health support workers, thus the forecast of an estimated 80,500 job openings in this area of healthcare by 2024.
As an Australian mental health worker, you can typically expect initial earnings of $69,056 annually (around $32 per hour), which get higher as you gain experience. Although support workers in general earn less than the average jobs, they also work about 3 hours less per week.
Jobs in mental health cover a wide range of positions. Roles include community support workers, mental health outreach workers and mental health rehabilitation support workers, with more senior roles such as psychiatrists, psychologists and counsellors also being a part of this sector.
To provide mental health support professionally, you will need a formal qualification in society and culture, human welfare, community service, behavioural science or another related field. Common study pathways for Mental Health workers are Vocational Education Training (VET) and universities.
Below are some jobs in Mental Health:
Community Support Worker / Mental Health Worker:
These people are the frontliners in helping clients deal with their mental health conditions. There are many job roles within the field of mental health, but in order to get roles with higher salaries and responsibilities, it would be necessary to earn further educational and work experience. Such higher job roles are as below.
Psychiatrist:
Considered the top of the mental health line of workers in terms of education and experience, a psychiatrist holds a full medical degree and can administer medication to patients. Becoming a psychiatrist requires a medical degree and further 6 or so years of post-graduate training.
Psychologist:
Psychologists typically hold a 4-year degree in Psychology. In addition, they must complete a post-graduate degree or clinical doctorate. Their focus is on assessment, diagnosis and assistance of mental health patients. Unlike psychiatrists, however, these professionals cannot prescribe medication.
Counsellor:
Mental health worker candidates can start as counsellors if they have completed a nationally-recognised diploma. Counsellors offer advice, support and direction to patients. Specialised fields such as youth work or drug and alcohol addiction may also be chosen.
If you feel passionate about contributing positively to the lives of those suffering with mental illness, becoming a mental health worker will be a truly rewarding job for you. Pave your way toward a career in mental health by completing a Diploma of Mental Health at Education Training and Employment Australia (ETEA).
With campuses all over Australia, ETEA proudly stands as one of the leading Registered Training Organisations (RTO) in the country, offering world-class educational standards in our various programs, with opportunities for immediate work upon graduation. Get in touch with us. We'll help you reach your dream of becoming a competent and sought-after mental health professional.  
Education Training and Employment Australia
Email: info@etea.edu.au
Domestic Students: 131389
International : +61 3945 00500
Head Office: Level 1, 113 Burgundy St, Heidelberg 3084, VIC