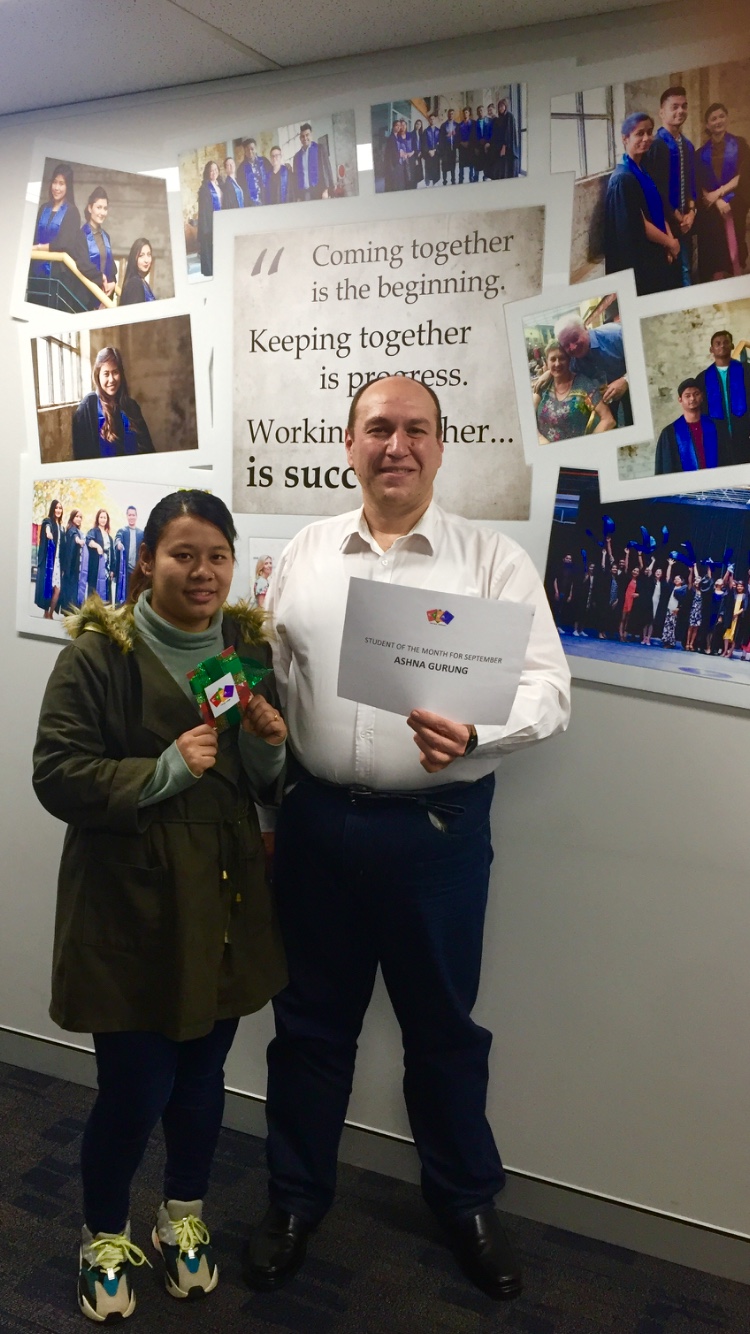 Ashna GURUNG
Ashna is a student of Diploma of Mental Health.
Ashna has been managing shiftwork, ETEA study and her personal life commitments, like many international students, with a smile on her face.
She has been up-to-date with her assessments despite mental health being a new subject to her and Australia being a new country to her.
She is keen to learn as much as possible about the Australian communities and how things work in Australia.
She is well-liked by her classmates, teachers and ETEA staff for her commitment, personable character and hard work.