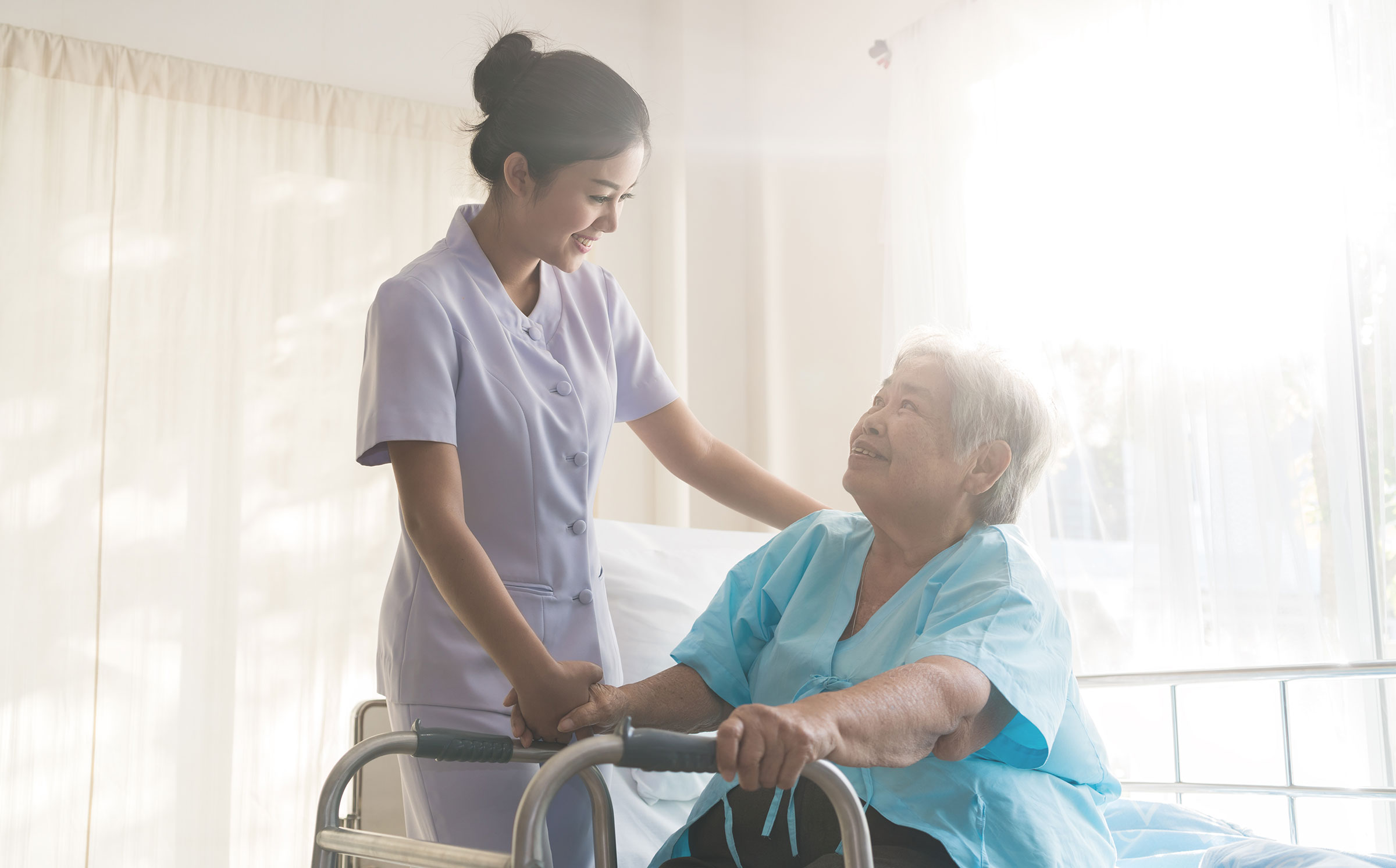 A Career Growth in The Aged Care Sector
Ever wonder why Australia's demand for Aged Care Workers continues to increase? This is a fact. According to the Australian Bureau of Statistics or ABS, the population of ageing Australians are mostly attributed to a low fertility rate and a high level of life expectancy. In an article released in the McCrindle website, it has been forecasted that by the year 2044, Australia's population pyramid will become inverted with people in their 60s outnumbering those who are under 18. This is the main reason for resourcing aged care support and delivery.
The Australian government is even paying parents of a newborn baby with what they call "Baby Bonus", a scheme introduced by the government to increase Australia's fertility rate and eventually help in decreasing the ageing population of Australia. This scheme got introduced to Australia during the time Australia's fertility rate reached its lowest in 2001.
Presently, the Australian aged care sector is facing some challenges in terms of meeting the supply vs. the demand in the aged care workforce. This driving factor is what makes the aged care jobs so relevant and also in demand.
Now if you're thinking of completing a Certificate in Ageing Support, this is the perfect time. Why? Here are the following reasons:
The demand for aged care will continue to rise until 2044
Australia's aged care industry is expanding. Before the COVID-19 Pandemic, there is already a forecast made by the Australian government of about 179,000 job openings which is likely to double by 2050. The aged care sector specifically is always in need of skilled age care workers to improve the aged welfare.
Caring for the Aged is Rewarding professionally and personally
Although the aged care industry presents enormous challenges which include caring for the aged and yourself too, it is a gratifying career. Once you become an aged care support worker, you become an active participant in building a positive environment by showing empathy to the elderly and you become a role model to the society in terms of a high level of professionalism. In the professional aspect, you will also gain practical experience in administering medical and psychological support to the elderly under community care, residential care, respite care and transition care.
The aged care industry jobs suit various personalities
Aged care support is not boxed in changing bedpans, helping elders in their wheelchair, or helping elders get up in bed. Aged care support workers can be found performing other functions too. Some may hold administrative positions, some in recruitment and human resources roles, and some can be part of the management team.
Aged care support workers have flexible hours
Aged care support is not an 8:00 a.m. to 5:00 p.m. shift. Majority of the industry workers are part-time. Some permanent part-time home carers can only have four hours of work time. So if you're a dynamic person who likes people and pursues other interests after work, then the Aged Care industry can be the best line of work for you.
Should you be interested in entering the Aged Care industry, Education Training & Employment Australia offers a CHC43015 Certificate IV in Ageing Support. Upon completion of the program, you will gain qualifications for occupational titles such as personal care worker, day activity worker, hostel supervisor, care supervisor, care team leader, and support worker.
To learn more about the program admission and requirements, you may contact us at the following details:
Education Training and Employment Australia
Email: info@etea.edu.au
Domestic Students: 131389
International : +61 3945 00500
Head Office: Level 1, 113 Burgundy St,
Heidelberg 3084, VIC